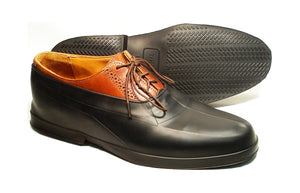 Tingley Trim Dress Rubber Overshoe
● Protects your entire shoe in rain or snow. 
● Perfect, comfortable fit over any style shoe. 
● Prevents damage from rain, mud, snow and salt. 
● 100% waterproof protection. 
● High stretch natural rubber for easy on and off. 
● Exceptional fit and comfort. 
● Lightweight, yet tough and durable. 
● Tear resistant. 
● Tread designed for extra traction on slippery surfaces.